The 7th Meeting of the Approval Authorities of European Groupings of Territorial Cooperation, jointly organized with the István Pálfi Award granting ceremony
Publicated on: October 28, 2019
PRESS RELEASE
This year Hungary organised for the 7th time the István Pálfi award granting ceremony in remembrance of the late Hungarian Member of the European Parliament, jointly with the annual meeting of EGTC approval authorities. The event - that has become tradition in recent years - was hosted by the Institute for Foreign Affairs and Trade in Budapest on 28th of October 2019.
The award has been presented by Deputy Minister of the Hungarian Ministry of Foreign Affairs and Trade, Mr Levente Magyar, to Ms Eszter Csókási, executive director of Euroregion Duna-Kőrös-Maros-Tisza, and to Mr Silvester Holop, deputy head of Joint Secretariat of the Interreg V-A Slovakia-Hungary Cooperation Programme acknowlidging their high added value in contributing to territorial and spatial development in border regions.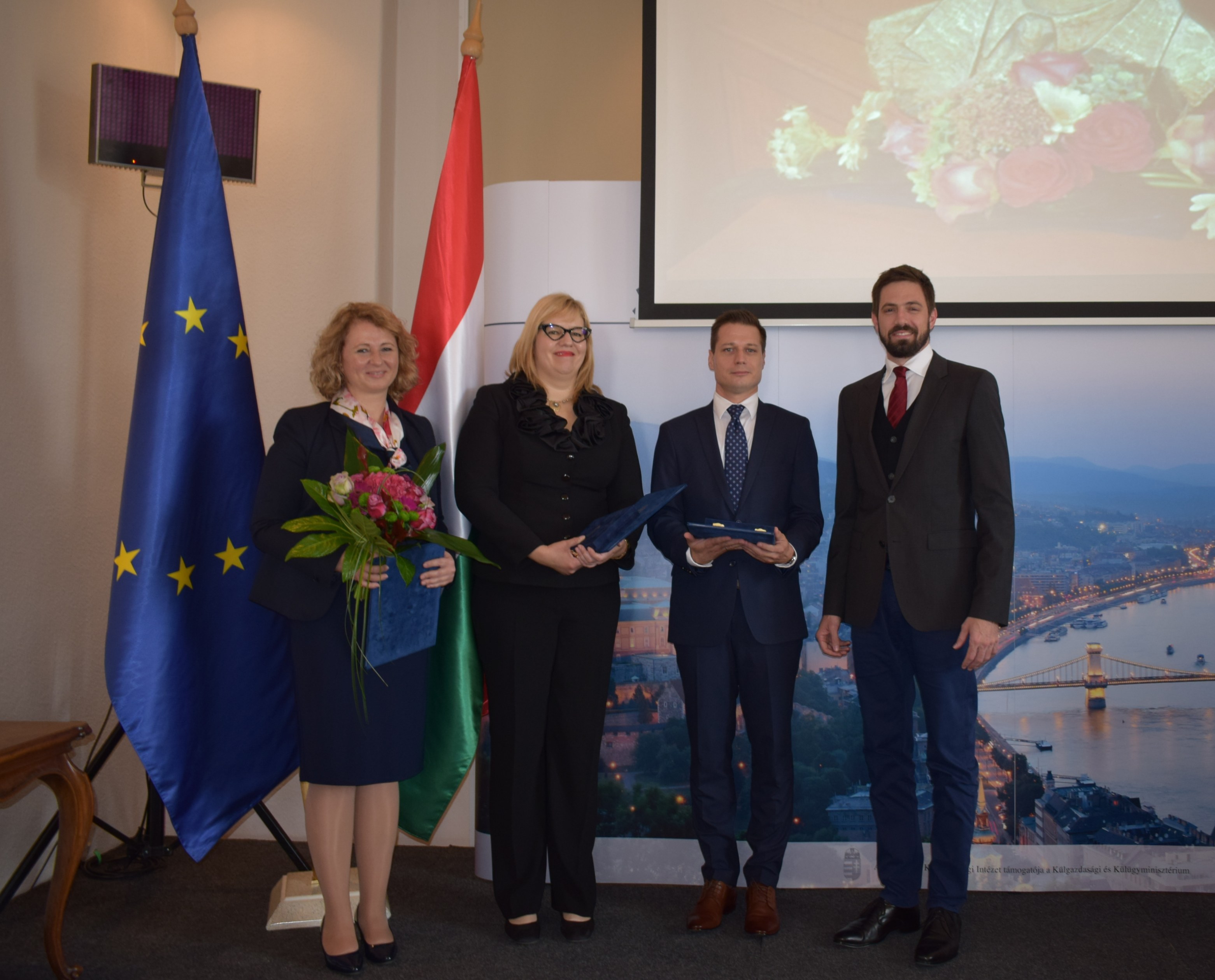 Hungary has been organizing the annual meeting of EGTC approval authorities since 2012, last year in cooperation with the Committee of the Regions in Brussels.
This time, the Ministry of Foreign Affairs and Trade hosted a smaller-scale meeting with the participation of Approval Authorities of the Central-European region and had the honour of welcoming experts from the European Commission, the Committee of the Regions and other high-ranked diplomats and representatives of neighbouring countries as well.
The main topic of the meeting focused on the simplifying and clarification of EU and national legislations, moreover the agenda included the approximation of national approval procedures, and the discussion of the new draft EU legislation aiming at overcoming legal and administrative obstacles at the Union's internal borders.
Menu
Navigation